SoundCloud is a Social audio platform placed in Berlin. By using SoundCloud App user can download, upload the sounds and also have a option to create our audio sounds and promote them. It is an open platform any one can create music and upload in the easiest way.
History of SoundCloud:
In June 2007 year soundcloud was established in Germany country. The Founder's of this app are Eric Wahlforss, Alexander Ljung. They started their service to dominate the My Space app and distribute their audio services. In the span of 3 years they got 1 million users for their site. Sound cloud received 2.5 million euros from Doughty Hanson Ventures in 2009 and later they raised to $10 million from Union square and Index ventures.
Image Source: developers.soundcloud.com
In Dec 2012, they released a New Application Program Interface (API) to support the app for Mobile users and also added new features like site navigation and can create personal collections by using the Soundcloud App.
To develop first integrated music app, Twitter announced that it took partnership with SoundCloud in 2013 but Due to that lack of arrangements in music labels the project didn't moved forward. Soundcloud lay offs their few employees in London and San Francisco and reopen their office in New York and Berlin with Remaining staff.
Features and Improvements in SoundCloud:
Image Source: traktortips.files.wordpress.com
By using the Unique URL's we can upload the music files to Twitter and Facebook, it is a key feature in SoundCloud App.
Registered users can upload up to 180 meters of audio music and can listen unlimited music with no cost.
Using the Apps and Widgets we can distribute the soundcloud. In websites and blogs, widget can place and track the audio automatically in twitter.
A user can create the play list after that can share, like, comment and Repost the tracks.
Soundclouds are available in smartphones by using the API's and those API are integrated with Presonus Studio one DAW and Garage Band, Logic Pro.
It supports the files like WAV, ALAC, AIFF, WMA, AAC, FLAC, MP2, MP3, AMR AND OGG. For the streaming purpose we can transcode in to MP3 file as 128 kbps.
SoundCloud Subscription Services:
Image Source: soundcloud.com
SoundCloud Go: The SoundCloud released it on 29 March 2016. It is a music streaming service based on subscription. The SoundCloud Go provides the services like playback in offline, licensed music integration, ad free experience, user uploaded content of service and more. This services is available 10 dollars per month and they renamed as Go plan SoundCloud Go+.
SoundCloud Pro: It offering online premium service for musicians. It allows a user can upload six hrs of Audio and including features as disabling the comment box on tracking, enhancing analytics and it offers unlimited uploads for premium users.
SoundCloud Mobile Applications:
Screenshot Source: soundcloud.com
It provides the Two types of SoundCloud Mobile Apps. The first and main app is used for playlist, streaming with discovery and sharing additional features. Best app for free music service.
In 2015, they launched new SoundCloud Android app, used for creators to create content, comment replying, statistics viewing, managing the uploads and more.
SoundCloud android app downloads are almost 100 millions as of 2016.
In the SoundCloud iOS app they added a feature Chromecast on 2017 year.
Statistics of SoundCloud:
Image Source: flywheel.netdna-ssl.com
Monthly 76 million users are using the App and enjoying the SoundCloud Audios.
Globally, sound-cloud is having 175+ million users on monthly basis
10 millions Music creators are their for soundcloud.
In SoundCloud, for every minute we can upload 12 hours of Music.
The value of the sound tracks uploaded in SoundCloud is 170 millions
As of 2014 year, the revenue of the SoundCloud in 19.5 million dollars
The estimated cost of the Soundcloud is 700 million dollars
25% of the US Population mobile users are using this App and listening the music
From all over the world SoundCloud is available in 190 countries.
---
SoundCloud Website Address: https://soundcloud.com
SoundCloud Wiki: https://en.wikipedia.org/wiki/SoundCloud
SoundCloud Facebook: https://www.facebook.com/SoundCloud
SoundCloud Twitter: https://twitter.com/SCsupport
SoundCloud Instagram: https://www.instagram.com/soundcloud
SoundCloud Tumblr: http://soundcloud.tumblr.com
SoundCloud Blog: https://blog.soundcloud.com
SoundCloud App Services:
SoundCloud Android App: https://play.google.com/store/apps/soundcloud
SoundCloud Apple App: https://itunes.apple.com/us/app/soundcloud
SoundCloud Customer Service: https://help.soundcloud.com/hc/en-us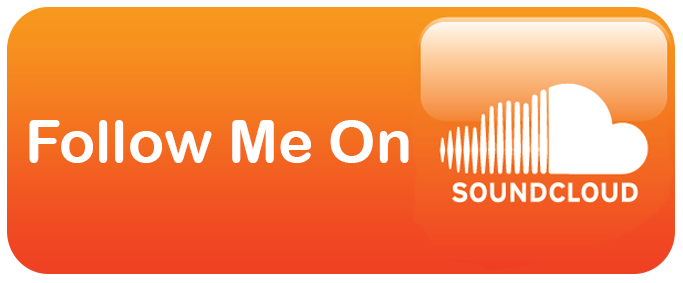 Image Source: vignette.wikia.nocookie.net