Image Source: static.adweek.com
Wattpad is a company for writers and readers where a user can write new stories on different genres like historic fictions story, general fictions, poetical, classic stories, spiritual and more. It building a social community around stories and removing barriers between writers and readers.
It provides the Wattpad App through this anyone can share and discover their lovable stories and the App is available for Free. Wattpad providing an opportunity to write, promoting and then helping to reach their story to the wide range of users.
Founded on: 11 December 2006
Nerve Center: Toronto, Ontario, Canada
Founder's Name: Ivan Yuen, Allen Lau
CEO: Allen Lau
Categories: Social Media, Digital Media, Reading App, Mobile Services
Current Status: Active
Recent Funding Type: Venture – Series Unknown
Employee size: >250
Business Type: For Profit
---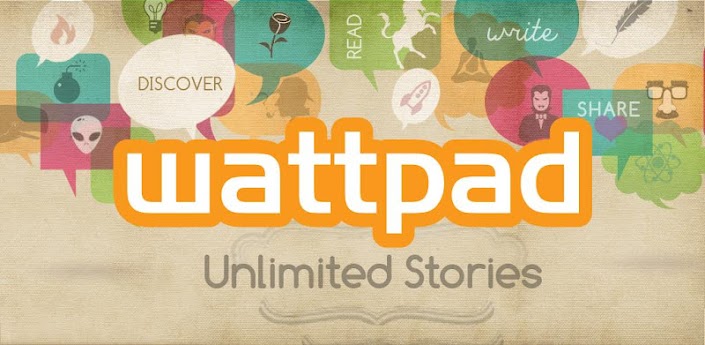 Image Source: goodereader.com
Wattpad Corp. was established 11 years ago and it available in the 50 languages to write content in a simple and easy way. Mostly 70% of the content available in English language. Many users are actively engaging in the process and they can directly interact with writers and also option to share opinions. To reach the story to multiple locations wattpad users are volunteering and translating into multiple languages.
How to Start Writing on Wattpad:
Writing a content in wattpad is mush easier with the support of Wattpad writers. To start writing on Wattpad, you need to create an account with your credentials and join into the wattpad community.
Profile Creation Process:
Upload a Profile Photo
Upload Background Image
Add Author Name
Write Something about yourself
Image Source: wattpad.com
Now, start writing a story that you most loved or post a wattpad story that you already written. Those who are frequently updating their stories in a shorter time wattpadders can love those stories. While you are uploading a story, reader can get a notification in their device with that we can bring the readers back to check our story. The wattpad readers interact with stories and they do commenting and voting if they like it.
On commenting by the readers, you have to make sure as a part of the conversation in the comment section to get more users for your content. By using the wattpad app you can write the reviews about the website.
Wattpad Writing Tips:
Image Source: a.wattpad.com
To get more readers, votes and comments for your article you need to follow 7 strategies to get attracted by the users:
You need to Update the story Regularly: Every week you need to post 3 short articles and make announcement your schedules stories to the readers.
Write story in a Appropriate Form: 

Upload Relevant Cover image

Add descriptive Tags

Add images for your story

Start conversation with Readers: Follow your story comments and make sure to reply each comment with your @ Fan name.Image Source: wattpad.com
Follow Other Writer Pages: Before posting a story, follow their stories and if you like their content do comments and votes for their stories then the user can get notification and make the connection on doing the conversation.
Share Stories on Social Media: After publishing your content, share article to the SMO (Social Media) sites.
Need to know Writing Challenges: To reach the new audience, enter to the wattpad writer contest and get the information on writing prompts.
Learn from Other Writers: Get the more information on interacting with other writers and get the tips from them.
Wattpad Careers:
Start your career with wattpad and get perks and more benefits like:
Competitive salaries
Transit passes
Drinks and snacks
Stock options
Choice of laptop and display
Fun, games and sports
Get Health benefits
Flexible timing
Career growth
To get info on current wattpad jobs openings, visit: https://www.wattpad.com/life/?jobs
---
Wattpad Website Address: https://www.wattpad.com
Wattpad Facebook: https://www.facebook.com/wattpad
Wattpad Twitter: https://twitter.com/wattpad
Wattpad Instagram: https://www.instagram.com/wattpad
Wattpad YouTube: https://www.youtube.com/wattpad
Wattpad Help Centre: https://support.wattpad.com/hc/en-us
Wattpad App Stores:
Wattpad Android App: https://play.google.com/wattpad
Wattpad IOS App: https://itunes.apple.com/wattpad