Companies wishing to provide telecommunications services in Canada must register to appear on one of the CRTC registration lists. Telecommunications services include local telephone services, Voice over Internet Protocol (VoIP) services, Internet services, wireless services and public telephone services. Whether it's for your TV, Internet, phone or mobile services, we know you want an option. The Canadian Radio-Television and Telecommunications Commission (CRTC) has practical information about services and providers details that you can use to make smart decisions.
Derytelecom is the largest independent interconnection service in Canada. As it is a telecommunications company, Derytelecom can integrate not only environments with multiple devices, but can also adapt to the environments of the best telecommunications providers. Imagine collaborating with a provider that provides smooth service through a multitude of local exchange operators, competitive local exchange operators, and local data services companies.
DERYtelecom is a telecommunications provider that offers digital and HD television services, high-speed Internet and cable telephony. It is easily available in several regions of Quebec, including Saguenay-Lac-Saint-Jean, Charlevoix, Bas-Saint-Laurent, Charlevoix, Lanaudière, Outaouais, Laurentides, Haut-Saint-Laurent, and Portneuf.
The company specializes in residential and commercial cable services. DERYtelecom is characterized for being a company at the service of the regions. This approach allows it to stand out in a highly competitive market, occupied by telecommunications giants. The company was also awarded as "company of the year" in 2015 by the Chamber of Commerce and Industry of Saguenay.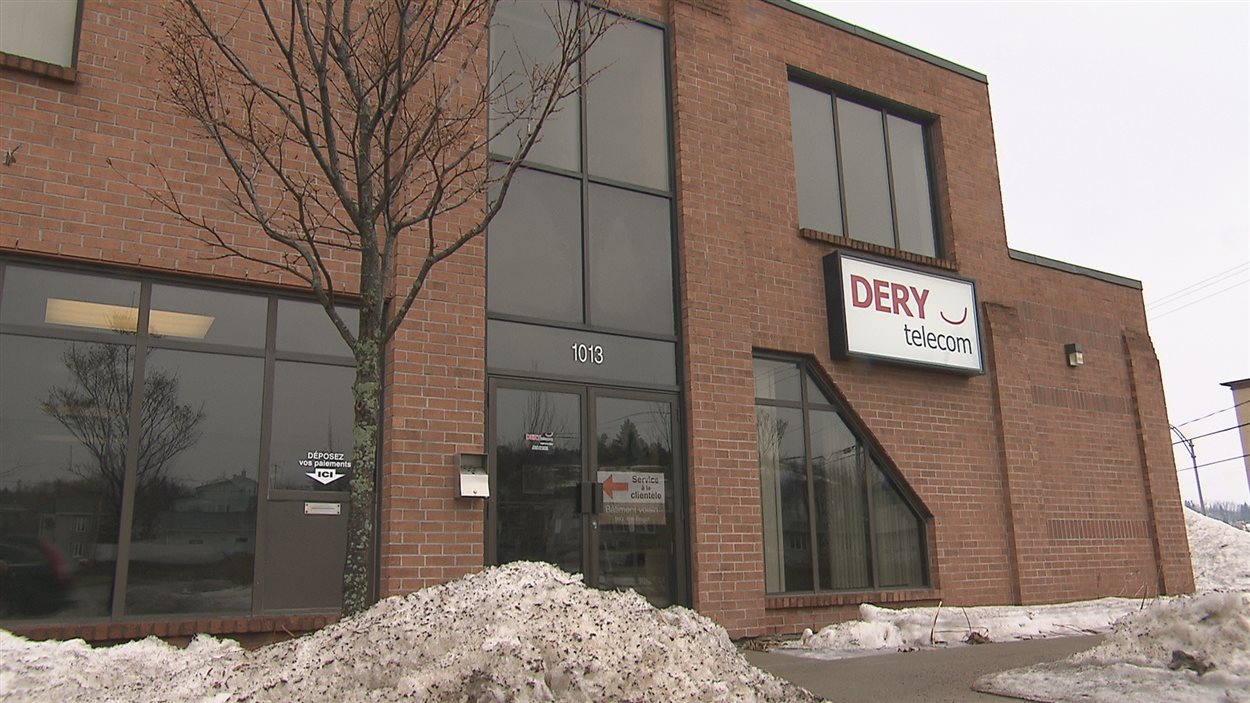 Image Source: radio-canada.ca
The supply of the telecommunications services industry consists of five market segments: fixed and mobile telephony services; television transmission services; Internet access services; related services, including data hosting and electronic messaging services; structured cabling services. Service providers that do not belong to the network, use operators to provide services to individuals and businesses. In fact, the deregulation of the sector, which occurred several years ago, has allowed the appearance of competing companies whose quality of service is constantly evolving. The industry includes some very large network owners (operators) and most of small companies (service providers). Operators own and operate telecommunications network infrastructures and work as providers of wholesale and retail services.
DERYtelecom is known for the great diversity of packages that it promotes. It has a business plan for internet, television and calls.
There are quite a lot of business plans such as using the internet for $ 49.95 / month with the speed of 8 Mbps, the phone $ 26.95 per month with a contract of 36 months, and just like these there are many more.
 DERYtelecom Opening Timings

Monday.
8.00AM to 6.00PM
Tuesday.
8.00AM to 6.00PM
Wednesday.
8.00AM to 6.00PM
Thursday.
8.00AM to 6.00PM
Friday.
8.00AM to 6.00PM
Saturday.
8.00AM to 6.00PM
Sunday.
8.00AM to 4.00PM
You can locate them at the following address 993 rue Bagot, La Baie, QC G7B 2N6, but if what you do not want is to visit yourself to this place, you can call this number to request more information 418-544-3358, in case you want to Write a fax you can send it to the number that appears on their official website. You have all the amenities to communicate with them and have the best internet service you can imagine.
DERYtelecom Website Address: www.derytele.com
DERYtelecom Facebook: https://www.facebook.com/pages/DERYtelecom