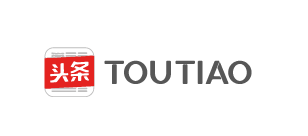 Image source: vencap.com
Toutiao is a Beijing based news and content platform presented by Artificial Intelligence Technology. By using this platform a user can analyse and interact with the content. In the Content creation, Toutiao company is the largest mobile platform. This Mobile technology having millions of users in China, as of September 2017, Toutiao having 120+ million active users are their.
Established On: August 2012
Nerve Center: Beijing, China
Founder's Name: Zhang Yiming
Alternate Names: Bytedance Inc., Jinri Toutiao, Headlined Today, Today's Headlines.
Categories: Social Network, Data Mining, Machine Learning, Internet, BigData and Analytics
Operating Status: Active
Recent Funding Type: Private Equity
Business Type: For Profit
Toutiao also known as Jinri Toutiao, this feed reader getting relevant content to the users based on their search and those content is getting from many sources.
History of Toutiao :
Image source: todayonline.com
ByteDance Technological company launched their new and first version of product named 'Toutiao' on 2012. Now, toutiao is having the 20k+ media outlets and also company is in partnership with Caixin and Xinhua.
Toutiao increased their active users to 30 millions to 78 millions on 2016. As of now Approximately they having 120+ millions actives users are their.
The company acquired a app called Flipagram, It is a popular video app in Los Angels. In few months the company planned to establish a toutiao branch in United States.
Toutiao value is approx USD 20 billions.
Features of Toutiao:
Image source: technode.com
Recommended Technology
Video: launched in 2015, creators having a option to upload short videos.
Q&A: Toutiao launched this Q&A channel and this is a open discussion community channel.
Fake news moderation: It is used to identify the fake news in China.
The Toutiao users are mostly 90% are under 30 years old. Totally 1.3 billions of articles can be read for every day and a user can spend 76 minutes of time on this Toutiao website. It displays the Main headlines with To days updates.
Investment and Globalization:
Toutiao bought the Dailyhut's app with 25 million dollars. It is a India's local language app and also it obtains Babe app, it is a Indonesia's local language app and also it acquired Flipagram video app. It is a Privately help company and served in Mainland of China.
Toutiao is also maintained partnership with the JD.com. By using the Totiao app users can directly purchase the Products from JD.com. In the China's market, it plays a strategic role to lead in the press and investment of China. Toutiao is making to open their branches in Brazil, Japan and Asian regions. The offices are located in New York, Los Angels and Silicon Valley and many more regions in globally.
---
Toutiao Website Address: https://www.toutiao.com
Toutiao Facebook: https://www.facebook.com/pages/toutiaocom
Toutiao Twitter: https://twitter.com/toutiaoapp
Download Toutiao App: https://apkpure.com/toutiao
Toutiao Email Id: media@toutiao.com